The

Blanket Lady

The Blanket Lady is a manufacturer of custom blankets (and accessories) ranging in a variety of sizes and colors to suit a specific need. The custom blankets are double-sided, reversible and knit from 100% acrylic yarn.

Customers can personalize the blanket to celebrate a birth, wedding, anniversary, graduation, sports team, a favourite college or pet!

Over 35 yarn colors are available to choose from — sizes vary from baby and toddler-sized blankets to adult-sized blankets. Gift sets can be purchased to include unique (and embroidered) coordinating accessories from baby bibs and hooded towels to plush bears, booties and holiday stockings!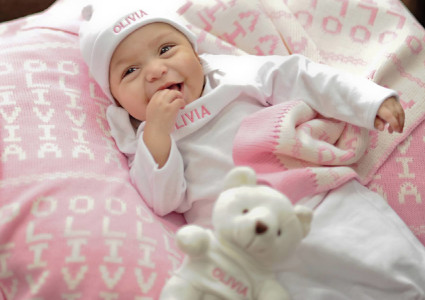 The

Yarn Depot

The Yarn Depot is a major distributor of 2/24 100% acrylic cone yarn. Since 1996, the MacKellar division's goal has been to maintain a high level of service while maintaining quality and competitive pricing. The cone yarn is used in knitting machines and is sold in 2.5 - 5.0 lbs cones with over 35 colors to choose from.