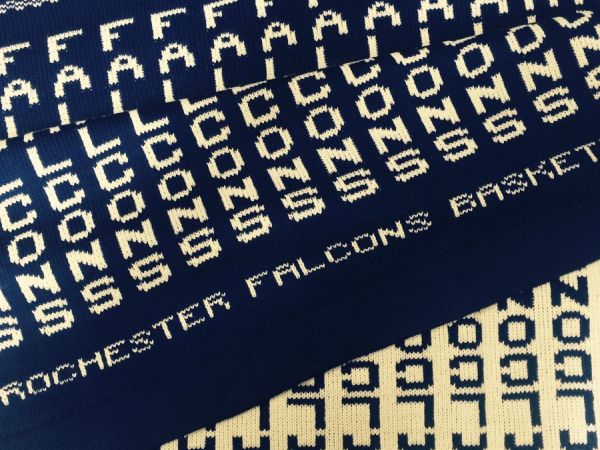 Last year was the beginning of what could very well become the largest annual bazaar event in all of Rochester Hills and its neighboring communities — with proceeds to benefit the Rochester High School Athletic Program(s). Event Coordinator, Patty Schattler, has announced its 2nd Annual Holiday Bazaar to be held on Saturday, November 5th at the Rochester High School from 10am-5pm. This holiday bazaar offers a unique shopping experience, bringing the shopper a day of cheer, music, and good eats!
"This year, the idea was to reach out to a few local businesses to act as sponsors and one of my first thoughts was MacKellar. MacKellar is a 4th generation family owned business that shares the same core values and principles that our school operates under. I was introduced to the MacKellar team at a recent community event and was impressed with their entire organization and staff. I thought it was important to also support small business owners within the Rochester Hills area (whether being storefronts, artists, vendors) and what better way to showcase them under one roof. We have also reached out to the local senior centers providing coffee and donuts along with an opportunity to partake in the festivities and mingle with the youth of our community."
MacKellar Associates, Inc., along with Huntington Ford are the two local businesses acting as sponsors. Schattler's search for sponsors was to look no further than the two that were chosen — businesses that are a staple to the Rochester area and have always given back to the schools and surrounding community.
If your Christmas wish list includes a Ford vehicle, you will have the opportunity to get up close to three (3) cars from Huntington Ford and ask questions to one of their sales representatives. Hosting a toy drive for the Children's Leukemia Foundation of Michigan, will be a representative from MacKellar Associates, Inc. The CLF organization is near and dear to the hearts of the MacKellar family. It is encouraged to bring a new, unwrapped toy or gift card to benefit the families — in turn, shoppers will receive an additional raffle ticket. In addition, MacKellar, along with Bird Bee, will be distributing a free Michigan gift set including a tee and an organic seed packet wristband to the first 200 shoppers!
Additionally, there are over 150 artists and local vendors traveling from as far as the UP and Ohio border participating. The Michigan artists come from all facets of arts and crafts creations – from floral and knits to home décor and handbags! Samplings of Michigan-made eats from Heavenly Creations, Recipe Kit Warehouse, Pop Daddy Popcorn, Ned's Pretzels, and even McClary Bros (flavored vinegars) from the ever so popular ABC show Shark Tank are just a few amongst the list of food vendors.
Got music? The holiday bazaar does! The Rochester High School will be bursting with musical fun to get you in the holiday spirit with performances from the school choir as well as local Actor and Singer, Jennifer Kincer and friends. Kincer currently performs and teaches from a classical base, working with music ranging from classical and musical theatre to jazz and pop.
Not only does the minimal $3 entrance fee to the event bring the shopper a unique experience, but they also have the opportunity to participate in a raffle that includes items donated by many of the artists in addition to: a 43" HDTV, Calico Corner Gift Basket (value $350), Pine Tree Lighting Crystal Lamp (value $250), Green Leaf Salon & Spa Products (value $75), Falcons custom-made blanket by The Blanket Lady, a division of MacKellar Associates, Inc. (value $68), The Michigan Pedaler gift card (value $100), 4th Street Boutique gift card (value $50), and many, many more!
Proceeds from the holiday bazaar will whole heartily benefit the athletic programs including new equipment, travel and meal expenses as well as additional training for the athletes. Even though this concept began with Schattler being a basketball Mom, it has drawn much excitement school wide. One other unique aspect of the holiday bazaar will include the viewing of the students works of art! Art students will also be selling their very own designed Christmas cards.
"The sponsors have been a tremendous help in our planning success," stated Schattler. "I personally want to thank both the MacKellar and Huntington team for devoting their time and marketing efforts to lay the foundation for a successful show for years to come."
During the holiday season, it is important to "Stay Calm and Shop On!" Please consider joining the Rochester High School Holiday Bazaar for a day that is guaranteed to ease your holiday jitters with cheer, music and good eats on November 5th located at 180 S. Livernois in Rochester Hills, MI. In the meantime, if you are looking for corporate or personalized gift giving this season, please visit www.mackellar.com or www.blanketlady.com.
Submitted by : igdmaster on Wed, 10/05/2016 - 14:34