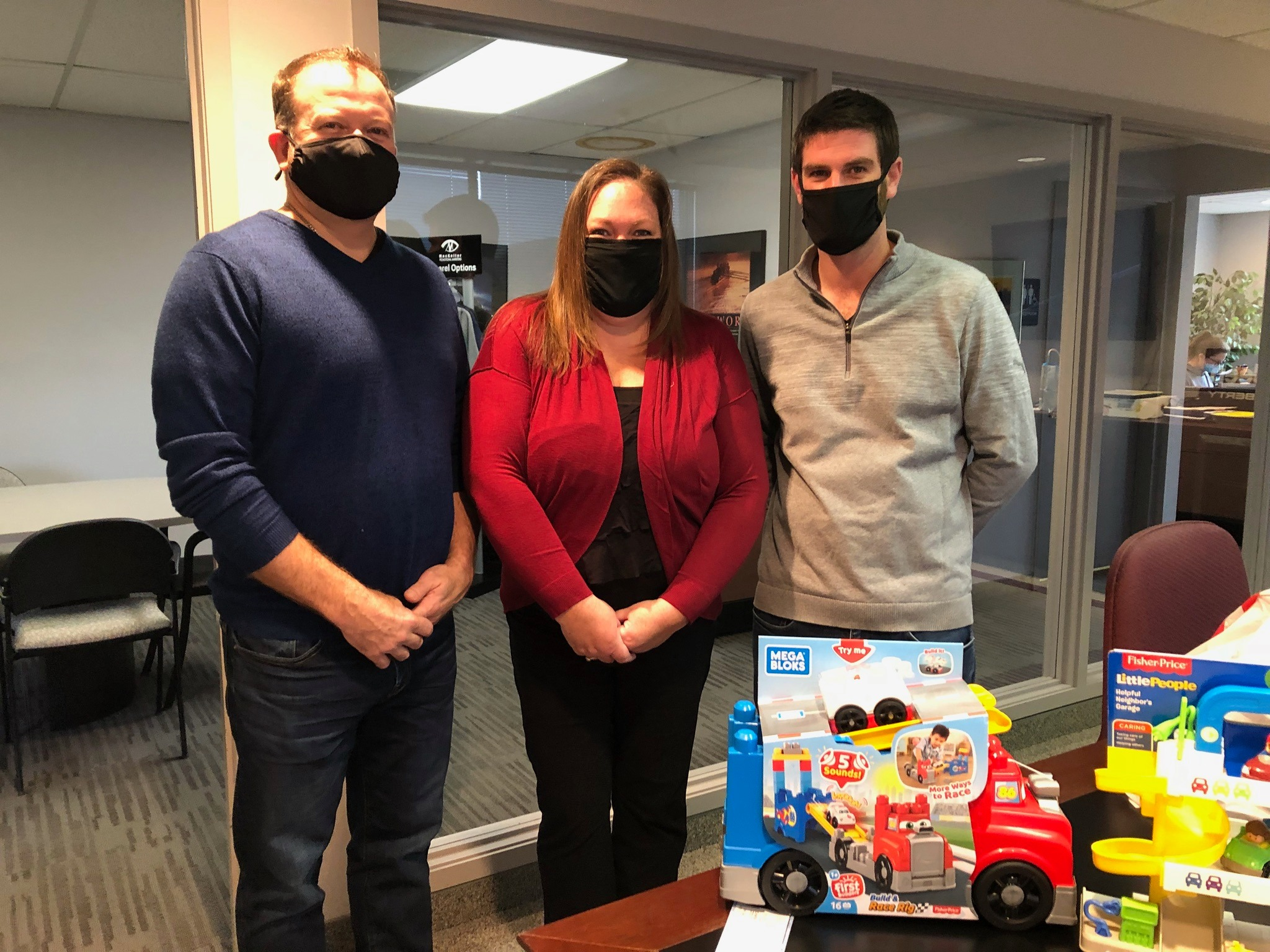 Rochester Hills, MI – Year 2022 marked the 8th annual holiday that the MacKellar team helped to fulfill the wish lists of children through The Blood Cancer Foundation of Michigan's (BCFM) Holiday Toys Program. The Mac team presented The Blood Cancer Foundation of Michigan (previously CLF) an abundance of toys and annual donation in hopes to bring holiday cheer and comfort to families served by BCFM.
Steve, Barb and Andrew MacKellar are not only part of the MacKellar team, but also huge supporters to The Blood Cancer Foundation of Michigan. Below is a testimonial from BCFM's President Heidi Grix.
"The MacKellar family has been providing ongoing and consistent support to Children's Leukemia Foundation of Michigan for many, many more years that I have had the pleasure of serving this agency. The good work that they have provided through their amazing kindness will never be forgotten by the more than 4,500 families that we serve each year. Through more than ten years of dedication, Steve, Barbara, their children and friends have assisted us in helping thousands and thousands of Michigan families who are diagnosed with and fighting leukemia, lymphoma and other blood diseases, a fitting tribute to their daughter and sister Casey."
You, too, can make a difference. Pictured left to right – Reggie Reed (EVP, Global Sales & Business Development, MacKellar Associates, Inc.), Kristen King (Patient Events Coordinator, The Blood Cancer Foundation of Michigan), Andrew MacKellar (VP, MacKellar Associates, Inc.).
About Us:  MacKellar Associates, Inc. is a 4th generation, family-owned business that continues to grow and prosper through its four diversified divisions, including Manufacturers' Representatives, Promotional Products, Custom Decorating, and The Blanket Lady. Born in 1923 from an expertise in building brands, we offer unique, quality products, excellent service and customer-focused marketing. Next year marks MacKellar's 100th anniversary!
2021 Photo Credits: MacKellar Associates, Inc. 
Submitted by : igdmaster on Tue, 11/29/2022 - 13:50