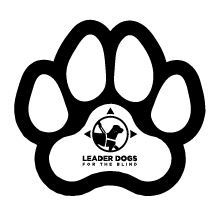 Hello Friends, 
Join us in celebrating MacKellar's 100th anniversary with a mission that truly matters - the Eye-Move-for-LeaderDog campaign. Our partnership with the Leader Dogs for the Blind is a testament to our commitment to making a difference.
At MacKellar, we've been proudly supporting Leader Dogs for the Blind for years, but this milestone anniversary calls for something extraordinary. Our goal is simple yet powerful: to empower the visually impaired towards a brighter, more independent future.
Your generous donation is a catalyst for change, transforming lives and opening doors of opportunity. Together, we're fostering a world where those without sight can envision a better tomorrow.
Stand with us today and become a beacon of hope for the visually impaired community. Your support is a gift that illuminates their path to a brighter future. Join us in making a meaningful impact through the #eyemove4ld fitness challenge campaign.
Visit link address to contribute!
https://leaderdogs.enmotive.com/events/fundraising/2023-eye-move-4-leader-dog 
Thank you for your support and please feel free to share this news with friends and family!
Warmest Regards, 
Andrew MacKellar
 
Submitted by : Karen on Tue, 10/03/2023 - 10:48